KNOW YOUR
LIBRARY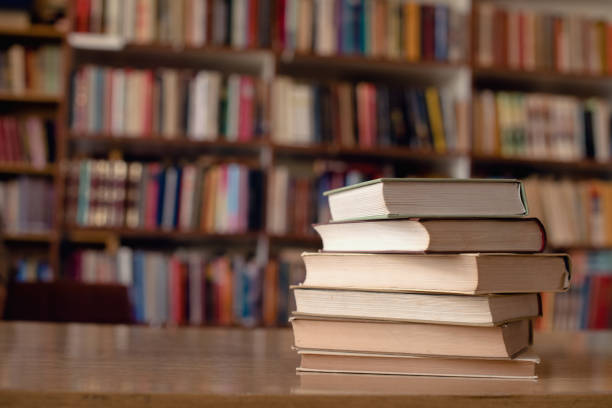 Father of Library Science:
Shiyali Ramamrita (S. R.) Ranganathan's Five Laws of Library Science:
1. Books are for use
2. Every reader his/her book
3. Every book its reader
4. Save the time of the reader
5. The library is a growing organism
Our Motto:
Service uninterrupted!!
Jogamaya Devi College sincerely witnesses 90 years legacy of learning and profound collection of archival heritage enriched Library to support students and academicians. This institution feels proud of serving the illustrious women in pursuing their glorious path. This is one of the renowned girls' colleges in Kolkata as well as in West Bengal with around 3500 students. All students and teachers are always cordially invited to use library to encourage reading and learning and to support academic growth of organization.
The College has one Central Library and 19 Seminar Libraries for respective departments.
Central Library :

The Central library operates and serves from the ground floor of the Academic Building of Jogamaya Devi College housed at 92, S. P. Mukherjee Road, Kolkata-26.
Central Library offers a adequately spacious and well-lighted reading room facility for library users. Nearly about 80 students may use reading room at a time. Library hours for users from morning 6.30 AM to 11.30 AM on Monday to Friday and till 10AM on Saturdays. It has a great collection of more than 60000 text and reference books and subscribed few important journals, newspapers and magazines to meet reference services.
Library has a good quality archival collection of Sanskrit, English and Bengali literature, Philosophy, Mathematics, History and so on as reference collection.
Central library serves as a core library for General and Honours course students for circulation of books. Membership cards are issued from here for students. It offers stock verification process for all departmental seminar libraries. There are various facilities offered by Central Library.
Central library resources catalogue is maintained by SOUL 3.0. Online Public Access Catalog (OPAC) search, E-Book facility are provided through library website. E-Requisition facility is also provided so that library can be accessed remotely. Library has membership for British Council Library, American Library for its users. Online database N-LIST can be accessed by college students and staffs through college library. There are computers provided with internet connection for students and faculty in Central library.
Central Library is renovated and developed with CSR grant under P. C. Chandra Gyandhara Project and developed an extension in library with very useful knowledge building collection. A huge collection of resources built under RUSA fund and library renovations has been done with help of the same.
Seminar Library :
There are separate seminar libraries in every department for the use of the Honours students & teachers. The departments of Bengali, English, Communicative English, Philosophy, Sanskrit, Political science, History, Sociology, Psychology, Economics, Mathematics, Physics, Chemistry, Computer Science, Geography, Geology, Botany, Zoology, and Commerce all have rich Seminar Library collection. Seminar libraries operate from both Academic and Administrative buildings of the college.
Seminar libraries are supervised by the Central library. The collection is developed as per demand and requirement of teachers and students. After acquisition of new books, central library processes the newly acquired books for accessioning, cataloguing, classification and preparation of subject bibliography, after entering the barcodes. Then, the newly purchased and processed books are sent to the respective departments. Seminar collection registers for all seminar libraries are maintained by Central library and the respective department representatives of seminar library maintain their own register after handover of books.
Moreover, library staffs regularly take care of library resources by maintaining and operating circulation, helping patrons to find and search catalogue, helping to resolve their queries, and sincerely communicating with students as well as faculties to serve them better and to grow together..